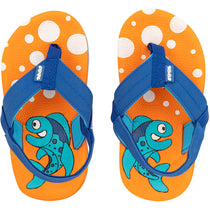 PRODUCT INFORMATION
Features
Material
{ "variants": [ { "id": 41143012065486, "pictures": [ "", "", "", "", "", "" ], "length:": "", "width:": "", "height:": "" }, { "id": 41143012098254, "pictures": [ "", "", "", "", "", "" ], "length:": "", "width:": "", "height:": "" }, { "id": 41143012131022, "pictures": [ "", "", "", "", "", "" ], "length:": "", "width:": "", "height:": "" } ] }
Features
Footbed - The footbed is an essential part of the shoe, which significantly determines the quality of the shoe. It rests on the insole of the shoe and is the link between the shoe and the foot. The footbed consists of indentations and elevations over the entire surface in order to optimally support the foot.


Material
EVA - EVA is a non-toxic plastic made from the combination of ethylene and vinyl acetate to produce rubber-like manufactures that can be used, for example, for shoe soles. Cool Shoe EVA is made from 30% recycled EVA.

P.U. - Polyurethane, synthetic fabric.

Rubber - Latex made from Hevea trees.


You may also like